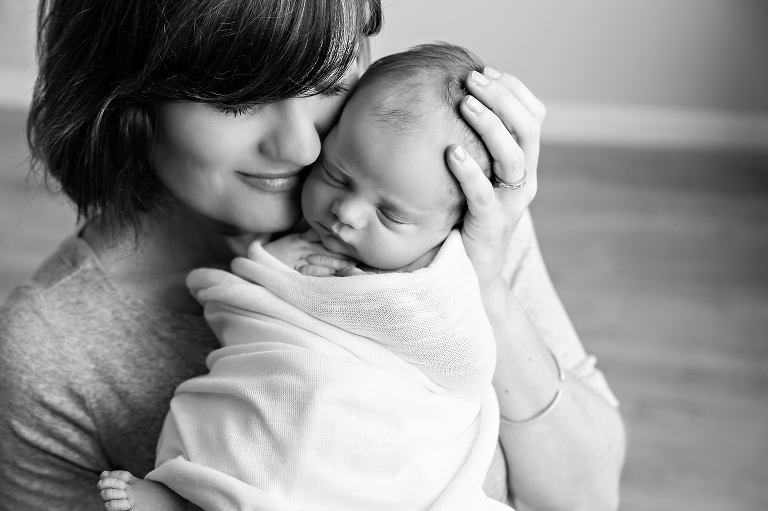 My new love is newborn sessions! For 10 years, I photographed mainly weddings, but I always loved to photograph newborn sessions in my clients' homes. I wished for a space though to create the right light and temperature and to keep newborn props like headbands, bonnets, and wraps.
In 2017, I decided to open a studio space in downtown La Crosse dedicated to newborn photography. I still offer lifestyle newborn sessions in your home, but I can now offer newborn sessions that are more posed with sleepy babies (and with cute headbands and bonnets, simple fabric backdrops, and other props).
All of my newborn sessions are scheduled Monday-Friday and ideally between 7 – 15 days after birth. Most sessions start at 10am. This timeframe is in order to get the very best out of your session, and to achieve the results that you see in my portfolio (sleepy, curled up baby). To secure a date, book your session while you are still pregnant.
My packages begin at $250 and include the high-resolution JPG files and the rights to print on your own. If you are past the 15 day milestone, I can still offer a lifestyle mini-session in studio or in your own home. Contact me for details.